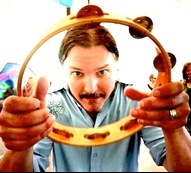 ALL NEW MATERIAL!
Thursday, April 24, 7-9pm.  One night workshop!
Cost: $35 in advance; $45 at door. To Register Online: http://www.jimdonovandrums.com/apps/webstore/products/show/4651352
Melt your stress with Drum & Chant. Clear Your Mind. Get Re-Energized. Learn Powerful techniques to help you feel great everyday.  Beginners are always warmly welcomed. Drums are provided.
The Drum & Chant Workshop shows you how to:
Energize the brain and clear the mind
Lessen resistance & fear
Create deep relaxation and stress relief
Expand conscious awareness
Unblock energetic and emotional congestion
Open creative inspiration and expression
Enjoy learning how to improve the quality of your life by using the power of sound to effectively unblock, transform, and increase your energy. Through the group drumming, chanting and breathwork, you will learn how to gain energized mental clarity, reduce fear and anxiety, unblock emotional congestion, open creative inspiration and to expand your conscious awareness.
Drumming and chanting with others is an ancient practice that people have used for millennia all over the globe to connect, heal, learn, witness and celebrate with each other. It's only been in the last few hundred years that many people in our modern cultures have stopped connecting in this way.
Join us to reclaim and experience this powerful and comforting way of being together in community. Advance registration recommended. Space is very limited.
Cost: $35 in advance; $45 at door. To Register Online: http://www.jimdonovandrums.com/apps/webstore/products/show/4651352