The Creative's Way Workshop – Jan 25-Feb 29, 2016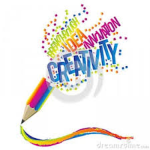 The Creative's Way Workshop
When:  Mondays, January 25 through February 29, choose your time: 1-2:30pm OR 7-8:30pm
Facilitator: J. Sandy Ferrainola
Cost and Registration:
Workshop fee is $120, due at first session January 25th.  Additional $25 fee for one play date and supplies TBD. Register: call or email Sandy to sign up with a $20 deposit: 724-766-0674 or callsandy222@gmail.com. Minimum of 5 participants. Group size is limited to 8.
Description:
Participants will "out" the creativity inside of them to fulfill a lifetime passion or perhaps, find a new one.  Join this Creative Circle of peer support to discover or recover your creative life and– in a gallery and center for arts filled with inspiration! Using Julia Cameron's book as a guide and Sandy's facilitated process, you will complete tasks in 12 chapters to break through the surface of your resistance in order to experience art and creating in its many forms. A commitment to consciously regard others in the group with respect and without fear of criticism, judgment or competition is expected from all participants.
Sandy's experience with Ms. Cameron's course and added informational hand-outs will get you "flowing" in creative and inspirational ideas to express yourself. A personal commitment to complete this six-week workshop will most likely change your outlook on self-expression, and life, if practiced with a sincere desire to confront your inner censors. The spiritual aspect is not referring to religion but the enlightenment one finds flowing through creative energy. An outline of weekly sessions available upon request.
Required book additional:
The Artist's Way: A Spiritual Path to Higher Creativity by Julia Cameron, A Course in Discovering and Recovering Your Creative Self (purchase on-line or Barnes & Nobles approx. $12.00 for paperback edition ISBN#0-87477-694-5 or 9781101156889) This is not the "workbook" which is a companion to The Artist's Way.  ALSO: Two spiral composition notebooks required before 1st session but at least one will be used immediately.
About Your Workshop Leader:
Sandy Ferrainola is an essayist, novelist and above all, CREATIVE!  Her writing experience spans 50 years with published essays in literary journals, articles in magazines, and horoscope columns in addition to artistic endeavors in photography with a photo poster on display at the Bottlebrush Gallery.  Even with a dozen rejection slips from book publishers for her young adult novel series, Sandy understands there may be dozens more!
As a member of the international Stencil Artisan's League for 19 years as well as a Board member, Sandy gained insight into group learning and class instruction across America. Her interest in a variety of arts and handcrafts including oil and acrylic painting, collage, decorative arts, fabric arts, ceramics, drawing as well as perennial gardening and "upcycling junk" has led to new discoveries in creativity.  An advocate of Julia Cameron's many book titles, she anticipates Julia's upcoming release in April, It's Never Too Late to Begin Again: Creativity in the Golden Years. Sandy's favorites: in art, Andy Warhol; in music; David Bowie; in movies; Elf; in colors,  turquoise!  Currently studying Psychology at Butler County Community College, Sandy serves on several local community committees and holds a Pennsylvania license in real estate.