July 15: Annual Zelienople Wine Walk 5:30-9pm
The Zelienople Library fundraiser "Wine Walk" is Friday, July 15, throughout the town of Harmony. The Bottlebrush is proud to host the Courtyard Winery for an evening tasting (5:30-9) along with a show by New Wilmington artist Ashley Priano and music on the square by West Virginia's Mountain Stage Radio house band, The Carpenter Ants.

Tickets for the Wine Walk are sold out, but you're still welcome to come to the art show and bring your lawn chair and cooler to enjoy the free music on the square. If the weather doesn't cooperate, the band will be in the Gallery.  Plan to make a donation to the Ants (and/or the Library) an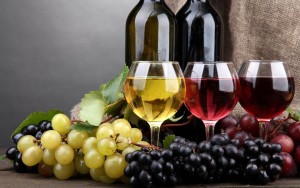 d enjoy an evening of music and art.