Summer Art Classes for Kids – Weeks of July 24 and 31!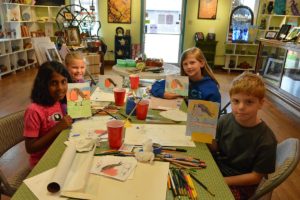 Our second session of summer art classes for children and youth are posted to our Child/Teen class page, just click on the link at the top of the page. We're again offering this summer's art week favorites, Cupcake Decorating and Machine Felting, along with new classes in Printmaking, Abstract Art, Handbuilt Pottery, and Alpaca Painting in acrylics.
COMING SOON:  Photography Basics by Teri Getsay.
To sign up for these classes, please call the Gallery at 724.452.0539. Class sizes are limited, so don't wait and be disappointed. We hope you're enjoying your summer!