Many thanks to Linda McRae and Jennie Kay Snyder for bringing their fine talents to HITH for our September House Concert! Thanks also to Full Pint Brewing for the beer samples… they were much enjoyed by the guests. We have a quick turn around with another very good show coming your way– Tommy Womack from Nashville, with Tom Panei, opening. See details below!
Reminder, these events are BYOB for adults; we'll have sodas and water and snacks, too. We are improving the seating, but you are still welcome to bring your own comfy chair. We do have some space limitations so be considerate. Join us to have some fun with this great line-up. We hope to see you there.
Because you asked… finding beer from Full Pint Brewing! The closest they sell cases are at distributors in Evans City, with beer on tap at Fishers Bar and the Harmony Inn. The brewery is located in North Versailles on route 30. http://www.fullpintbrewing.com/
Friday, 7th October 2011
7:00 PM
Bottlebrush Gallery & Shop
539 Main Street
Harmony, Pa. 16037
(724) 452-0539
HITH@zoominternet.net
About Tommy Womack: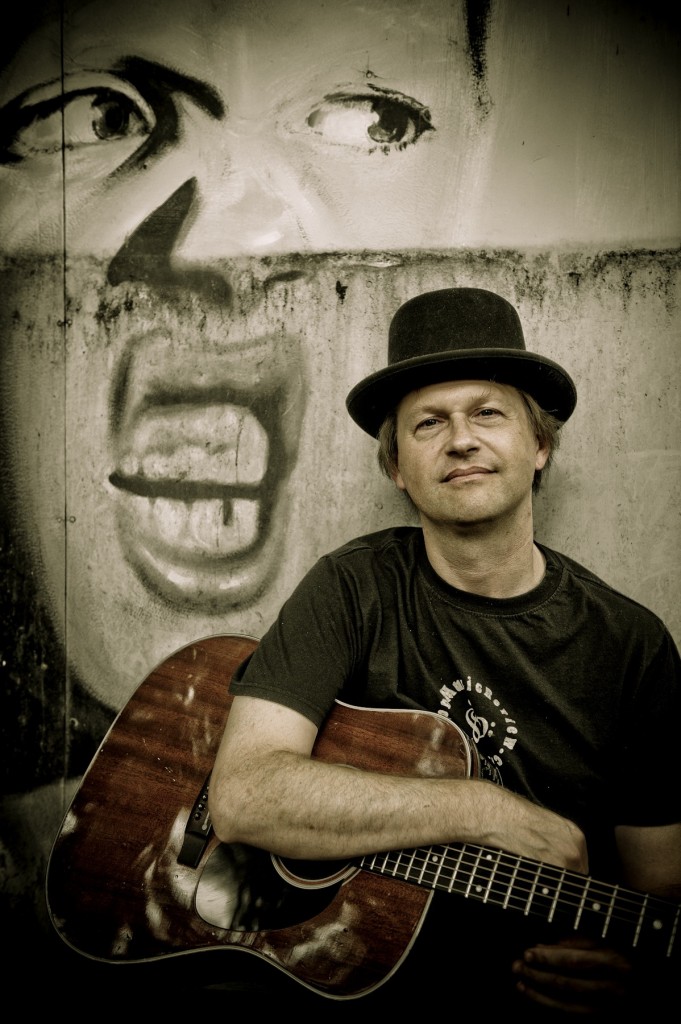 TOMMY WOMACK is a published author and successful singer-songwriter with songs recorded by Jimmy Buffett, Todd Snider, Jason Ringenberg, Dan Baird, Scott Kempner and others as well as several solo releases with a new full length album due out in early 2012. If that's not enough he's also continuing his other band collaboration with AMA instrumentalist of the year Will Kimbrough and always writing towards his next book. "Womack leavens searing EMOTIONAL HONESTY with OBSERVATIONAL WIT and WRY WISE-GUY CHARM as he moves among rock, country and blues." ~ The Philadelphia Inquirer, Daniel Seymour will be playing bass with Tommy.
Tommy says, "My name is Tommy Glynn Womack. Skot Willis once said I was the craziest person he'd ever met who had his life together. Todd Snider says I'm the only person he's ever met in Nashville who's crazier than he is. So I must be crazy, I guess. I can't tell. Crazy for most folks must just be what normal feels like for me. From 1985 through 1992 I played in a band called Government Cheese. From 1992 through 1994 I played in a band calledthe bis-quits. In 1995, my book Cheese Chronicles: The True Story of a Rock and Roll Band You've Never Heard Of was published."
http://www.reverbnation.com/tommywomack
http://www.tommywomack.com
About Tom Panei:
If you've been anywhere in Butler you've seen Tom's art… visible to the public on the welcome sign as you drive into Butler and on the side of Natili's South. His art is for sale regionally and nationally. For the past 20+ years, Tom has been writing and playing music. He was co-founder of the regionally successful band Mind's I, has 4 studio releases, and has traveled extensively over the Northeastern US from 1999- 2008. Since then, Tom has logged countless miles and hundreds of shows as a solo acoustic act. Playing material from Johnny Cash, to Nine Inch Nails, to his well written originals, Tom Panei is sure to please anyone that comes out to a show. His high energy performances have been enjoyed by everyone from Pennsylvania to Illinois, and as far south as Key West, Florida. Honing his skills as a musician and entertainer over the years, Tom's performance is a show you don't want to miss.